Deborah A. Katz is a cum laude graduate of New England Law (1998); the recipient of the New England Scholar Award (1996-1997) and graduate of Boston College (1993).
Attorney Katz's practice focuses on litigating civil matters in the Massachusetts State Courts and provides exceptional legal services in various counties throughout the Commonwealth. She has successfully tried and handled cases in the Probate and Family Court and Superior Court. She has also argued appellate matters before the Massachusetts Appellate Division of the District Court.
Attorney Katz's Family Law practice focuses on all aspects of Divorce and Paternity matters, including custody disputes, alimony, child support, asset division, post-divorce modifications, enforcement/contempt proceedings, and pre-nuptial agreements.
She is a certified Family Law Conciliator through the BBA/MBA conciliator training program pursuant to SJC Court Rule 1:18.
Her trusts & estate planning practice includes planning, probate administration & litigation such as will contests, trust disputes and defending & prosecuting breach of fiduciary duty claims.
Attorney Katz also has extensive experience in general civil litigation including dram shop liability, premises liability, motor vehicle tort and personal injury matters.
Attorney Katz is a member of the Family Law section for the Massachusetts Bar Association and the Boston Bar Association. She is also an active member of the Middlesex County Bar Association & the Norfolk County Bar Association.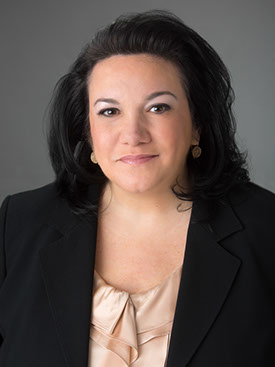 Kevin M. Corr is a cum laude graduate of Suffolk University Law School (1992) and Syracuse University (1988). He has been engaged in the practice of Family Law for more than twenty-three years. Attorney Corr is rated AV-Preeminent by Martindale-Hubble, and he became a Fellow of the American Academy of Matrimonial Lawyers (AAML) in 2004. He was honored to present his Summary of Family Law Cases at AAML year-end meetings (2009-2012), to be part of MCLE's Family Law Case Update 2012, to have participated in a prior MBA Family Law Conference regarding Recent Developments in Family Law, and to have Chaired MCLE's program Premarital, Marital & Separation Agreements (2012-2014).
Attorney Corr's practice covers all areas of Family Law with a focus on divorce, property division, modification matters and support issues. He is recognized by Boston Magazine as one of Massachusetts' "Super Lawyers" (2008-2015).
Attorney Corr successfully co-counseled the trial (2008) and appeal (2009-2010) that led to the Supreme Judicial Court's decision in Ansin v. Craven-Ansin, 457 Mass. 283 (July 2010), a case of first impression in which the SJC approved the use of mid-marriage (post-nuptial) agreements between spouses (now called "marital agreements"). For his work in that case, Attorney Corr was recognized by Massachusetts Lawyers Weekly as one 2010's "Lawyers of the Year." Of special interest to Attorney Corr, and a focus of his practice, is litigation involving the validity and enforceability of pre- and post-marital agreements later challenged or contested by one of the contracting parties. He is a frequent panel member on family law-oriented continuing education programs, and has authored articles in the field. He has chaired the MBA program entitled Attacking & Defending Premarital and Marital Agreements – What You Need to Know, participated in 2015's How to Try Divorce Cases (MCLE) and has been a panelist in other continuing legal education programs of that variety.
Alison L. Sheehan joined Katz Legal Group LLC as Of Counsel in 2015. She concentrates her practice in all aspects of Family Law and Juvenile Law. She is qualified to appear as a Limited Assistance Representation Attorney.
Attorney Sheehan is a graduate of Providence College where she received her Bachelor of Arts degree in Political Science and her law degree from the University of Massachusetts School of Law at Dartmouth.
Prior to obtaining her law degree, Attorney Sheehan was a Judicial Intern to one of the Associate Justices of the Middlesex Probate and Family Court, where she assisted in the research and drafting of decisions involving complex issues of family law.
She is an active member of the Women's Bar Association, Boston Bar Association and the Norfolk County Bar Association.